Uniform Information
Uniform
Children attending All Saints are expected to wear school uniform. There are two variations of the school uniform: Winter and Summer. The Winter uniform requires children to wear a collared white shirt with the school tie. The Summer uniform is more relaxed, with a white polo shirt. Around these standard versions of the uniform are a number of acceptable variances which are detailed on the uniform list below. A hard-copy of the uniform list is available from the School Office.
School uniform can be ordered from School Days Direct, please see the below attachments. School trousers, skirts and shirts can be purchased from local stockists.
Safety
When children travel to and from school, many choose to do so using a scooter or bicycle. In doing so, we ask that - as part of our school uniform standards - children wear a safety helmet.

School Uniform Details
School Days Direct Uniform Ordering Information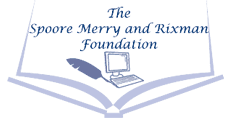 Help with School Uniform
The Spoore Merry & Rixman Foundation (click on the logo to access its website) is in the fortunate position of being able to extend its funds to support individuals and organisations who can demonstrate an educational need.
Families can apply for school uniform grants as long as their application is supported by a social worker, Health Visitor, teacher, CAB worker or other responsible person recognised as such by the Trustees.
Spoore Merry & Rixman Foundation
If you need support with the purchase of school uniform, please visit this link for more details and the relevant application forms.