School Lunches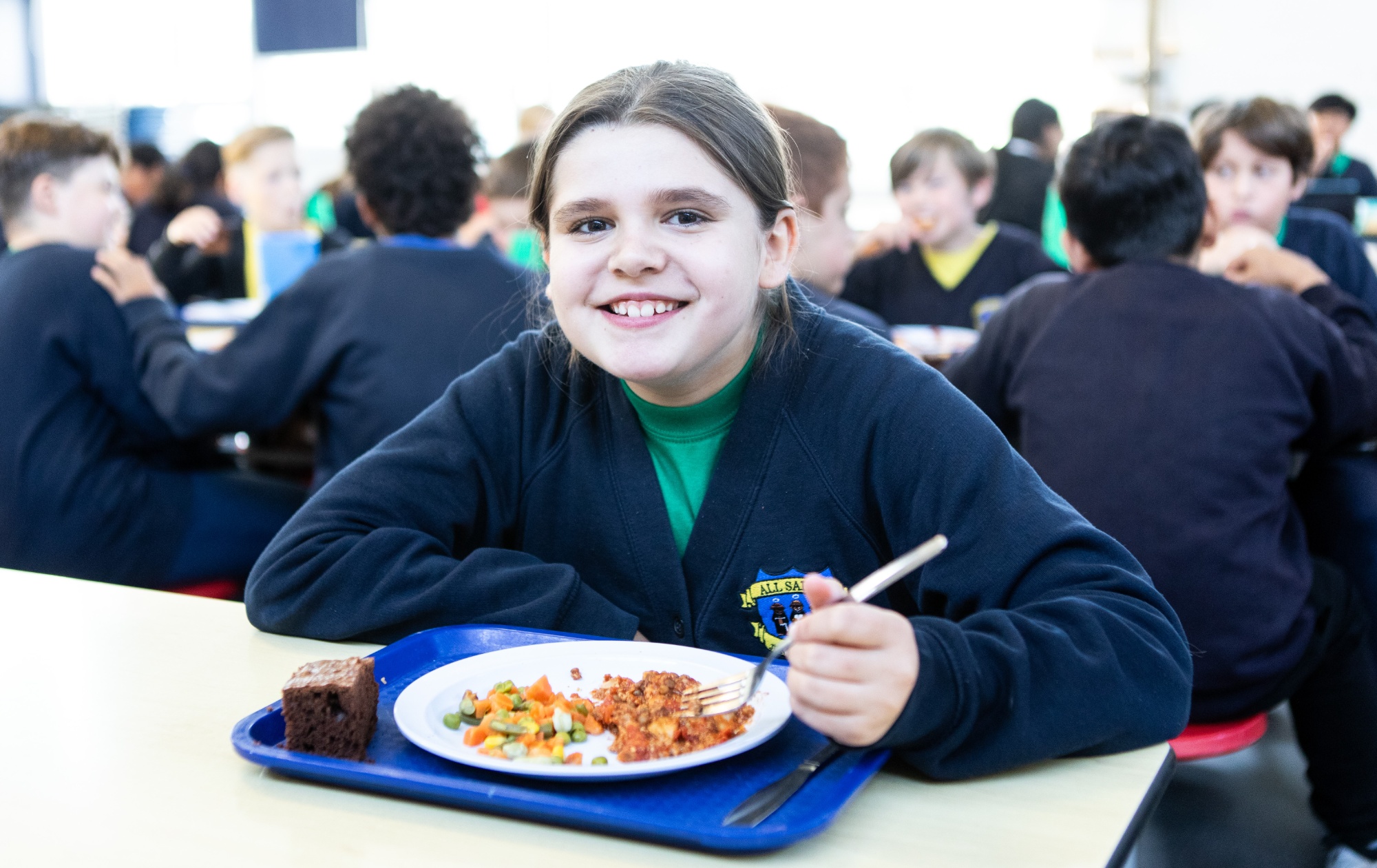 At All Saints, we use Caterlink to provide our school meal service. Children make their selection during daily registration and all meals, including a vegetarian option, are freshly prepared in our kitchen. Salads and fruit are also available.
All hot meals are eaten in the dining hall, but in the summer months, grab bags are available and can be eaten outside. Lunches are served on a rota basis, so each week a different year is served first. Lunchtime is between 12.15pm-1.15pm.
The cost of a school meal is £2.62.
We ask that school lunches are paid for in advance using the Tucasi online payment system. Tucasi is a quick and easy way of paying for school lunches and offers the freedom to make payments 24 hours a day, 7 days a week.
Tucasi - All Saints CofE Junior Internet Payments
To set up your online account, you need a unique username and password. You will be given a letter from the school office upon joining school, detailing how to create an account. It will include a link code which is a series of letters and numbers that uniquely identifies your child/ren and is used to initially set up and link your child to an online account.
Once you have activated your account, you can make online payments straight away. If you have more than one child in the school, you can merge their accounts and create one login for all your children. Making a payment is straightforward and Tucasi holds a payment history for you to view at a later date; no card details are stored in any part of the system.
Where families do not have access to online banking, we will make special arrangements for payment to be made by cheque or cash. In these circumstances, cheques should be made payable to Caterlink.
Free School Meals
Please click on this link to visit our page dedicated to Free School Meals. Free School Meals
Healthy Packed Lunches
As an alternative to school meals, packed lunches may also be brought into school to be eaten in the dining hall. In the summer months, children can eat their packed lunch outside on the field or under the shade of our covered picnic tables.
Packed lunches should be in a secure (named) container. We encourage lots of fruit or vegetables; please do not include sweets.
Water is available on all tables for children who choose a packed lunch. However, your child can also bring their own drink in a non-breakable container – NO sugary, fizzy drinks please. SOME IDEAS FOR A HEALTHY PACKED LUNCH