Music Curriculum
Intent
The National Curriculum for music aims to ensure that all pupils:
Perform, listen to, review and evaluate music
Be taught to sing, create and compose music
Understand and explore how music is created, produced and communicated
Our intention is that children gain a firm understanding of what music is through listening, singing, playing and composing across a wide variety of historical periods, styles, traditions, and musical genres from across the world. We believe that music is a unique way of communicating that can inspire and motivate spiritually and intellectually. It gives an opportunity for personal expression and it can play an important part in the personal development of the individual. Music reflects the social, moral, spiritual and cultural influences on our community and wider society (whether local, national or global) and so the teaching and learning of music enables children to better understand the world they live in, allowing them to engage fully as 21st-century global citizens. Exposure to a wide range of music from a variety of cultures across time and the world helps children understand and appreciate the influences on those around them, truly allowing them to be aware and Loving of All Our Neighbours.
Implementation
Weekly music lessons are delivered by a Class Teachers using the Charanga scheme of work: we enable children to understand musical concepts through a repetition-based approach to learning. Learning about the same musical concept through different musical activities enables more secure, deeper learning and a mastery of musical skills. In line with the curriculum for music and guidance from Ofsted, our Scheme of Work provides an integrated, practical, exploratory and child-led approach to musical learning. Additionally, Class Teachers incorporate music activities into other curriculum areas through singing, listening experiences, dance and scientific experiments involving sound. Singing occurs regularly as part of assemblies and is a feature of our collective worship.
Music is also taught by peripatetic instrumental teachers, from Berkshire Maestros, who deliver lessons to groups of Year 3 children in Lower School. The pupils who are involved pay an annual nominal rental fee for 12 months whilst they are learning the instrument. Bespoke extra-curricular music lessons are also available for specific instruments and other music opportunities include joining the school choir and iRock.
Impact
Our pupils have access to a varied programme, which allows students to discover areas of strength, as well as areas they might like to improve upon. The integral nature of music and the learner creates an enormously rich palette from which children may access fundamental abilities such as: achievement, self-confidence, interaction with and awareness of others, and self-reflection. Music will also develop an understanding of culture and history, both in relation to students individually, as well as ethnicities from across the world. Children's progress and attainment is carefully tracked and teaching is monitored in the form of observations and learning walks; the children's enjoyment and engagement is evidenced through pupil discussions, alongside their enthusiasm in the performances all are involved with at times during the academic year. This quality assurance is undertaken by the Music Subject Leader and is part of the school's monitoring cycle with reporting to Senior Leaders and Governors. Formal reporting to parents takes place within the annual report which is issued towards the end of the Summer Term.
Charanga Music Scheme of Work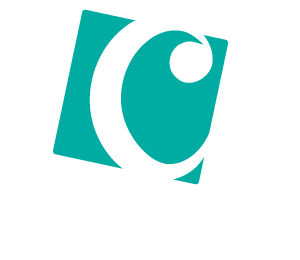 To support teaching and learning in music, we adapt from a Scheme of Work published online by Charanga.
The Charanga Musical School Scheme provides teachers with week-by-week lesson support for each Year Group in the school. It is ideal for specialist and non-specialist teachers and provides lesson plans, assessment, clear progression, and engaging and exciting resources to support every lesson. The Scheme supports all the requirements of the National Curriculum and the 2021 Model Music Curriculum (see below).
Each Unit of Work comprises the of strands of musical learning which correspond with the national curriculum for music:
Listening and Appraising
Musical Activities

Warm-up Games
Optional Flexible Games
Singing
Playing instruments
Improvisation
Composition

Performing
Progress in Music
The Charanga Scheme of Work plans for increased depth of learning over time:
All musical learning in this scheme is built around the Interrelated Dimensions of Music: pulse, rhythm, pitch, tempo, dynamics, timbre, texture, structure and notation. These dimensions are at the centre of all our musical learning:
Musical Styles and Cross-Curricular Links
National Curriculum for Music
Model Music Curriculum 2021
This non-statutory guidance for the National Curriculum in England was published in March 2021 and is reflected in the Charanga Scheme of Work.
Model Music Curriculum 2021