Inspiring homework...
Last week year 4 were tasked with a Greek project for their homework!
Mrs Gigg was AMAZED at how much effort and imagination each child put into their research - with brilliant results!
Some of their work will soon take pride of place on our new Ancient Greece classroom display.
Olivia went above and beyond, and made a 'Greek-opoly' board game! 
She kindly let Aishwarya and Senna have a play of it today - she even made her own money. Wow!
Lydia made a cool fact file all about ancient/modern Greece.
There were some lovely recipes in there - I might give them a go!
Well done to all of 4J this week - I loved looking at each piece and can't wait to carry on with our Greek topic this term!
Library visitor: Literacy Day!
Today we had a visitor from the Maidenhead Library Service.
She asked us about our favourite books, and did a lovely presentation about heroes/villains and other characters from our favourite books!
After break we invented our own hero or villain (scroll down for the pictures!) and tomorrow we will write a story with them as the main character. 
She inspired us to read some new books from different authors!
Below is a list of books she suggests for year 4.
We had a brilliant morning!
Library visitor!
Year 4 book list...
Amazing mathematicians!
On Thursday May 11th - Parth, Aishwarya and Athyshia had an incredible evening at the Mathemagicians competition!
They came 2nd out of 22 schools! AMAZING!
We are all very proud of you - and 4J are very proud of you, Aishwarya!
Morning activity!
This morning 4J were making up animal poems, using all of the features we have learnt so far in year 4!
Aleeza & Olive wrote a very good one about a hippo, whilst Suzie & Holly wrote about a scary alligator!
Well done girls - was lovely to see you all working well in pairs! 
(thanks girls for posing so nicely... 
)
Topic Homework
Set: Friday 12th May
Due: Friday 19th May
Our current topic is all about Ancient Greece. We have been looking at all of the different things that happened during that time. Your homework this week is to research what it is like in Greece today!
We call this modern day Greece. Please present your research in a nice/creative way.
Here are some things to think about:
* What is the weather like?
* What does the landscape look like?
* What do they wear there?
*  What does the flag look like?
* How many people live there?
You could use a computer/library etc...
If you need to use a computer at school - come and let me know! 
I can't wait to see all of your research - HAVE FUN!!! 
Weaving fun!
On Wednesday afternoon Senna had a fun hour with Mrs Sawle.
He did some weaving using mesh and recycled materials!
Senna said it was his second most favourite thing...AFTER football!
Well done Senna, what a productive afternoon! 
Weaving...
Sound walk...
Yesterday 4J went on a sound walk around the school!
Mrs Neal's group went to the Sensory Garden, the hall and they even paid a visit to the office!
There were some strange sounds in there, including Mrs Sawle sneezing and Mr Rhodes talking to other teachers!
Miss Jones's group went onto the field to listen to the road. We heard a tractor, the birds tweeting and lots of cars whizzing by!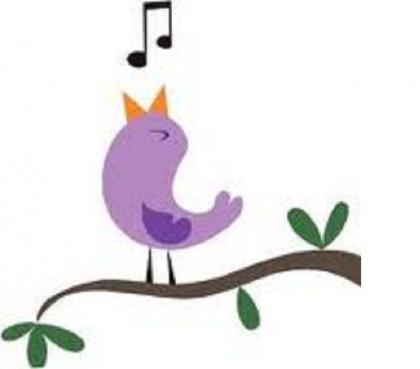 4J learnt that some birds are louder than others, there are loud and soft sounds around the school, and we can hear sounds in all different directions!
Some of us learnt that it is easier to hear sounds if we have our eyes shut...and our mouths shut too! (Nabil!!!) 
Take a look at our photos to see some of us enjoying being outside!
Class Assembly.
This Summer Term, 4J will have a longer class assembly - which parents are invited to come and watch!
on:
Friday 23rd June @ 9:15.
It will be around 20 minutes, and we would love to see you as many of you there as we can!
See you then 
Miss Jones & 4J 
Legoland!
4J had a FANTASTIC time at Legoland last Friday.
The weather was brilliant (we only had a bit of drizzle at lunch!) and we tried to get onto as many rides as possible!
We watched the pirate show (the jet ski soaked some of us!) and walked up the steep path to the rapids.
However, 4J decided that the Pirate Falls Log Flume was by far the best ride of the day. As you'll see from the pictures, some of us needed to dry off in the giant hairdryer machine! Miss Jones didn't know it was possible to fit that many children into one booth! 
Check out our pictures to see how much fun we had on the day! 
'My highlight of the day was going on Mia's Riding Adventure - the best thing was Jermaine shouting 'MUUUMMMYYY!' as it went faster and faster!' - Aleeza
'I loved the dragon ride, it went really fast and it made me feel happy!' - Senna
'My favourite part of the day was going on the pirate boat, it went really high and it made my tummy feel funny!' - Millie
Newsround

Keep up to date with the latest news.